Authentic Indian Cuisine served in the heart of rural Shropshire and cooked from fresh local ingredients, the Lea Cross Tandoori Restaurant provides mouth-watering classical Indian dishes.
Located in the former Lea Cross Tavern on the A488 Shrewsbury to Bishops Castle road the newly refurbished Lea Cross Tandoori Restaurant provides modern comfortable surroundings within a relaxed atmosphere.
The Lea Cross Tandoori Restaurant is just 2 miles out of Pontesbury and 6 miles from Shrewsbury and has a licensed bar offering a good selection of wines and a selection of ales including Kingfisher, Worthington, Cobra and Stowford Press on draught.
Call Lea Cross Tandoori Restaurant to reserve a table or to order a takeaway on 01743 386000.
OPENING TIMES
Monday Closed
Tuesday to Thursday 5:30pm to 10pm
Friday 5:30pm to 11pm
Saturday 5pm to 11pm
Sunday 5pm to 10pm
Takeaway Collection
Please text or WhatsApp your order to 07763 839775 at any time during the day
or call the restaurant on 01743 860229 after 5pm.
View Takeaway Menu
Enjoy Christmas at Lea Cross Tandoori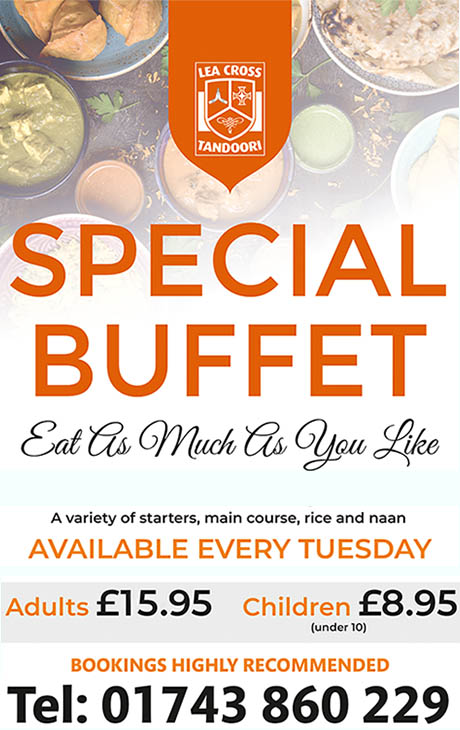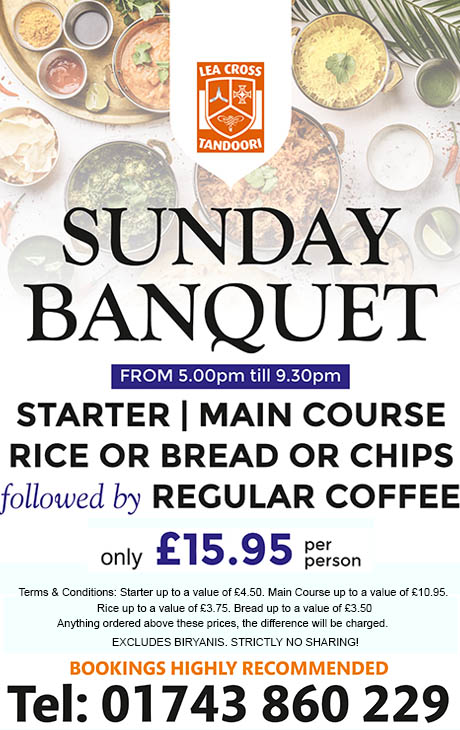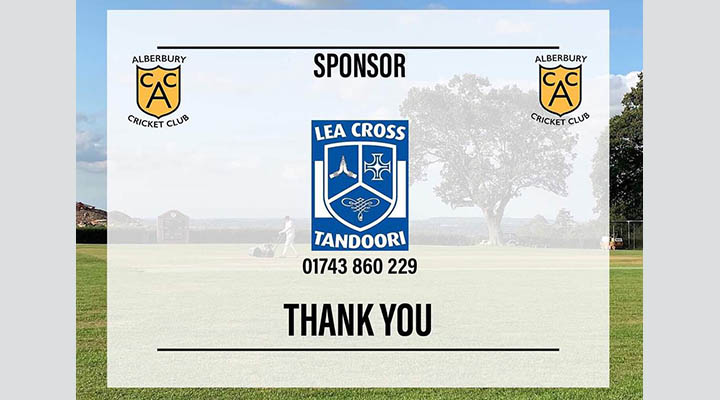 Alberbury Cricket Club
We are delighted to announce Lea Cross Tandoori as our sponsor for the 2022/2023 season.
Thank you to Lea Cross for your support!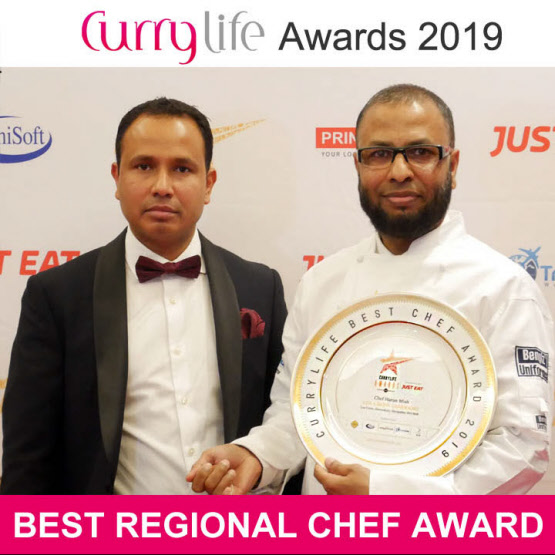 WINNER OF BEST CHEF AWARD 2019
Wow last night my brother, Harun Miah achieved the Best Chef Award 2019* at the prestigious Curry Life Awards at the Hilton Park Lane London. Thank you to all our loyal customers that voted for us and even came down to London to support us.
A great accolade after working in the restaurant kitchen for 31 years. Harun is one of the 3 brothers that run the Lea Cross Tandoori in Pontesbury, Shrewsbury. *Best Chef Regional Award – Shropshire.
Thank you to all our customers for voting for us
For more details..click here
..and back from London we party at Lea Cross
Recognising the significance of this national award our local customers, neighbours and friends gathered along with The Mayor of Shrewsbury Councillor Phil Gillam to continue our celebration back in Shrewsbury along with our parish councillors Roger Evans and Nick Hignett.. more details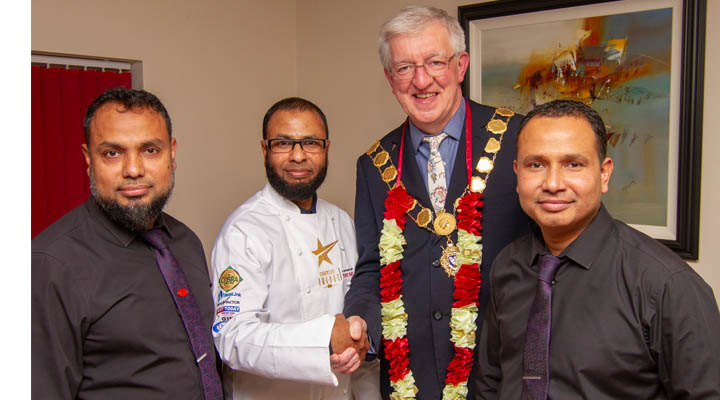 The most delicious meal I've ever had.

This is a great achievement when you think of the many Indian restaurants up and down the country and the competition involved in the big cities. For a tiny place like this in rural Shropshire, to come out on top is a fantastic achievement. Congratulations to Harun and big thanks to the team we've been so well looked after.
Mayor of Shrewsbury Councillor Phil Gillam