In the Press
Lea Cross Tandoori Restaurant
Supporting our local hospice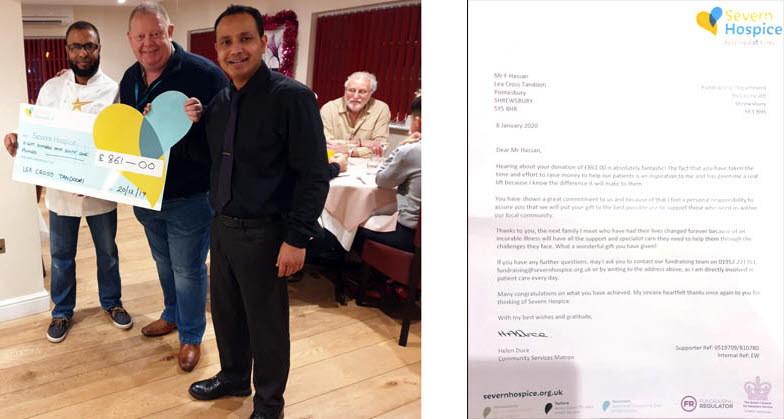 Severn Hospice Fundraising Department, Bicton Heath, Shrewsbury SY3 8HS.
Dear Mr Hussan,
Hearing about your donation of £861.00 is absolutely fantastic! The fact that you have taken the time and effort to raise money to help pour patients is an inspiration to me and has given me a real lift because I know the difference it will make to them.
You have shown a great commitment to us and because of that I feel a personal responsibility to assure you that we will put your gift to the best possible use to support those who need us within our local community.
Thanks to you, the next family I meet who have had their lives changed forever because of an incurable illness will have all the support and specialist care they need to help them through the challenges they face. What a wonderful gift you have given!
If you have any further questions, may I ask you to contact our fundraising team on 01952 221351 fundraising@severnhospice.org.uk or by writing to the address above, as I am directly involved in patient care every day.
Many congratulations on what you have achieved. My sincere heartfelt thanks once again to you for thinking of Severn Hospice.
With my best wishes and gratitude.
Helen Duce
Community Services Matron
Shropshire restaurants in for spicy night for charity
Things are spicing up throughout Shropshire in preparation for a national virtual charity night celebrating Indian cuisine.
By Rory Smith, Shropshire Star. Published: May 21, 2020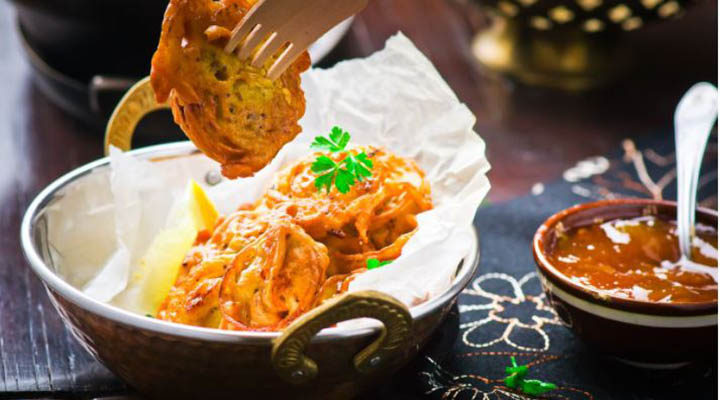 Lea Cross Tandoori in Shrewsbury are getting ready for The Big Curry Night In – an opportunity for the UK to come together under lockdown and enjoy the one of nation's favourite dishes while helping feed thousands of people in South Asia.
From today through to Sunday, May 31, hundreds of restaurants and takeaways around the country will help to support the British Asian Trust's appeal to raise funds to help feed families in South Asia who have lost their daily paid work due to the Covid-19 crisis and as a result have lost their ability to buy food.
The restaurants are asking customers to donate £1 when ordering a takeaway meal in support of the appeal, and hopes to make a difference to hundreds of families in India, Pakistan, Bangladesh and Sri Lanka giving them the chance to buy food and essential items for another month.
Founded by The Prince of Wales, The British Asian Trust has helped more than five million people in South Asia in the fields of education, livelihoods, anti-trafficking and mental health.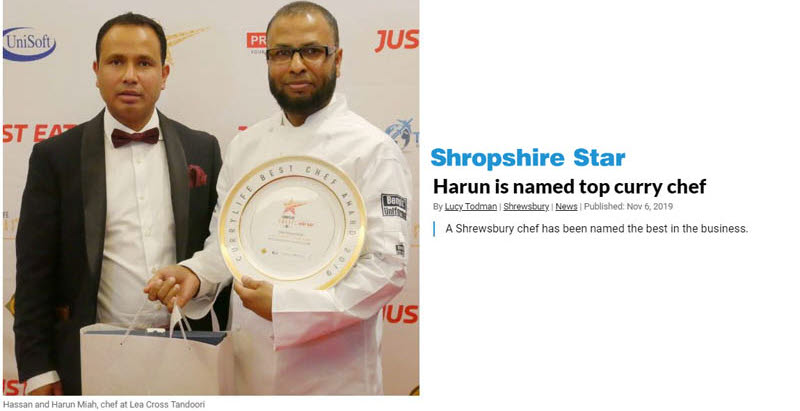 Harun Miah runs the Lea Cross Tandoori at Pontesbury with his brother and was recognised for his culinary skills at this year's Curry Life Awards where he achieved regional Curry Life Best Chef Award 2019.
The national awards seek to find talented Indian chefs from around the country in the most challenging judging process which also leads to opportunities to further develop exciting new dishes alongside top chefs in workshops in the Indian subcontinent.
Working within Indian kitchens for over 30 years Harun said that he thoroughly enjoys cooking and creating new dishes and will often take on a challenge from customers to produce a unique dish using a particular ingredient. Before joining the family business Harun worked in the kitchens in Hertfordshire cooking signature dishes for many celebrity guests.
"We would like to thank everybody that has voted for us and helped us to achieve this award, this award is such an accolade within Indian restaurants and has only been achieved with so many of our customers taking the time and trouble to vote for us" said Hassan, Harun's brother who works front of house.
The awards were held on Sunday (3) at London's Hilton Park Lane and attended by prominent public figures including Lord Karan Bilimoria, founder of Cobra beer.
By Lucy Todman
Senior reporter for the Shropshire Star and Shrewsbury Chronicle based in Shrewsbury.
OFFERING authentic Indian cuisine in the heart of rural Shropshire and cooked from fresh local ingredients, the Lea Cross Tandoori Restaurant provides mouth-watering classical dishes.
The restaurant located in the former Lea Cross Tavern, a 1700s building on the A488 Shrewsbury to Bishop's Castle road, was refurbished in October.It now provides modern, comfortable surroundings within a relaxed atmosphere which creates the perfect venue for any occasion.
The venue caters for parties of up to around 70, and has smaller dining rooms for those private functions.
One of the restaurant's attractions is its surroundings, in the heart of the country in a tranquil setting, with beautiful gardens and the more than 30 free car parking spaces. This really is a special treat just six miles from Shrewsbury, and only two miles out of
Pontesbury.
There is a licensed bar offering a good selection of wines and ales including Kingfisher, Worthington, Cobra and Stowford Press on draught.
The menu certainly lives up to expectations, with a variety of dishes to suit all tastes. Even children are in for a treat.
If you are willing to try something that is authentic then the tandoori dishes are not to be missed. The method of cooking is an ancient art handed down through many generations and is the speciality of their chefs. All tandoori dishes are cooked in the tandoori clay oven in individual portions. Only natural ingredients are used and little or no fat or oil is necessary – so those on a diet need not to be concerned.
However, if you're looking to be inspired by the chefs and are happy to let them tantalise your taste buds then the specialities are the right choice for you. The chef's fine balance of herbs and spices, blended with a variety of other natural ingredients to create a sauce, precisely complements and enhances the flavour of the meat, fish and vegetables. If the traditional dishes are for you, then take a look at the popular choices. These have been enjoyed by generations of curry lovers. Each and every individual chef has their own interpretation of how these dishes are prepared. From the golden age of British Indian cuisine nearly all curry chefs have stayed with the same formula.

For an evening to remember, or a takeaway that fulfils your expectations, contact the Lea Cross Tandoori Restaurant on 01743 386000.

The Chronical, Thursday January 7, 2016